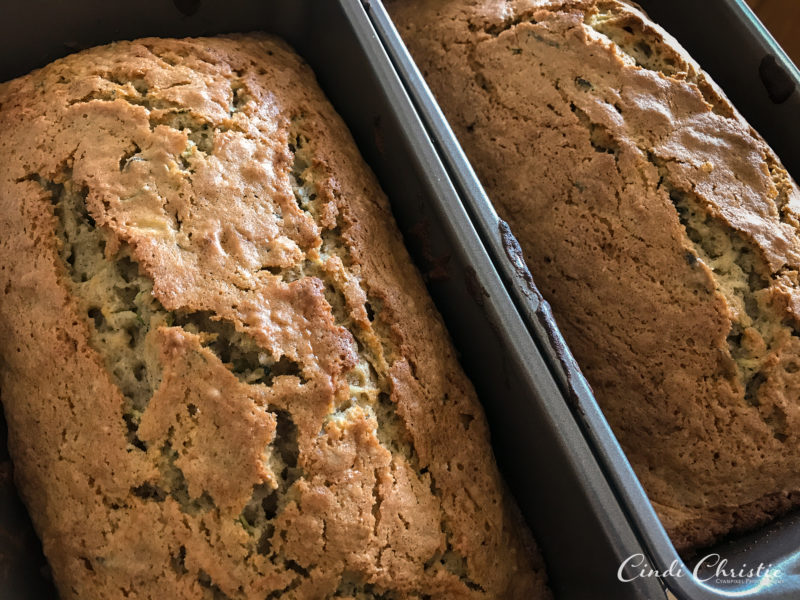 Some neighbors came over for dinner last week. It was the first time to meet one of them. Besides the items they said they would contribute to dinner came a bouquet of gladiolus (more on them another day), raspberry preserves, apricot preserves and zucchini fresh from the garden. What a nice welcome to the neighborhood.
We were told that there are a two times a year here when you lock your doors and roll up the car windows: zucchini season and rhubarb season. However, we were more than happy to accept the abundant produce and now know a sneaky way to get rid of excess rhubarb next spring. One of the zucchini, however, was about half the size of a Volkswagen Beetle. I was about to hollow it out and slap some wheels on it when a better idea emerged: check recipes on Pinterest. This one from the Dash of Sanity blog used the most zucchini. I added some nutmeg. The yield was two loaves today and two yesterday, plus some leftover grated squash for tonight's dinner.
More zucchini is lurking in the kitchen. Check your doors and windows.
SaveSave
SaveSave
SaveSave
SaveSave
SaveSave